Our Reputation…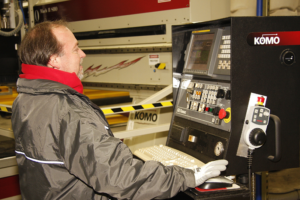 As the Plastic Welding Experts, we have never strived to be the biggest, rather always strived to be the best. For over 20 years in the plastic welding and fabrication industry, we have earned an unrivaled reputation for our quality workmanship, outstanding customer service, and the ability to provide custom solutions for even the most challenging applications.
A key part of our reputation is our unsurpassed customer satisfaction. Because of this, we ensure all service or fabrication will be completed to the highest industry standards, ensuring performance, durability and cost effectiveness.
Our History…
Plastek Werks was founded in 1992 with the goal of providing the highest quality plastic welding and plastic fabrication services. Today we are the trusted source for a broad scope of high performance thermoplastics services. Whether a customer's need is for process, proprietary design manufacturing, repair, retrofit, compliance, environmental protection or workplace safety, Plastek Werks has the experience and knowledge required to accomplish the job. In-depth materials and applications expertise combined with extensive field service and a history of problem solving form the basis of the Plastek Werks pledge to meet each customer's needs and exceed expectations.
What's in a name?
Germany pioneered thermoplastic manufacturing and welding techniques. Our company name –Plastek Werks reflects our training in German methods and our adherence to those techniques, which still stand for quality.
Plastic + Technical + Werks (German for "factory") = Plastek Werks