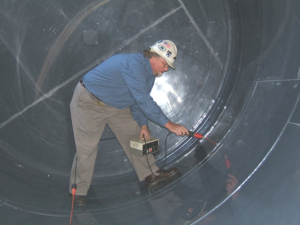 As the plastic welding experts, we specialize in custom plastic fabrication, on-site welding repair, and weld integrity. We have the experience, knowledge, and certification to know what product and material will work best with your application. We have the experience in plastic design, plastic applications, plastic welding and plastic fabrication to develop a solution for your challenges. With a diverse background of experience, we will provide consultation on your thermoplastic needs.
Plastek Werks Vice President and Cofounder, Mark Kirves recently authored welding specifications for field and extrusion welding for underground pipe. Kirves routinely consults with pipe manufacturers, engineers and designers to establish or improve fabrication and welding techniques specific to their product and project needs.
Plastek Werks President and Cofounder, Gary Hopkins serves on the American Welding Society G1A (Hot Gas Welding and Extrusion Welding) and B2F subcommittees (Plastic Welding Qualification).